Dates & Laughs
23 mars @ 20:30

-

21:30

17CHF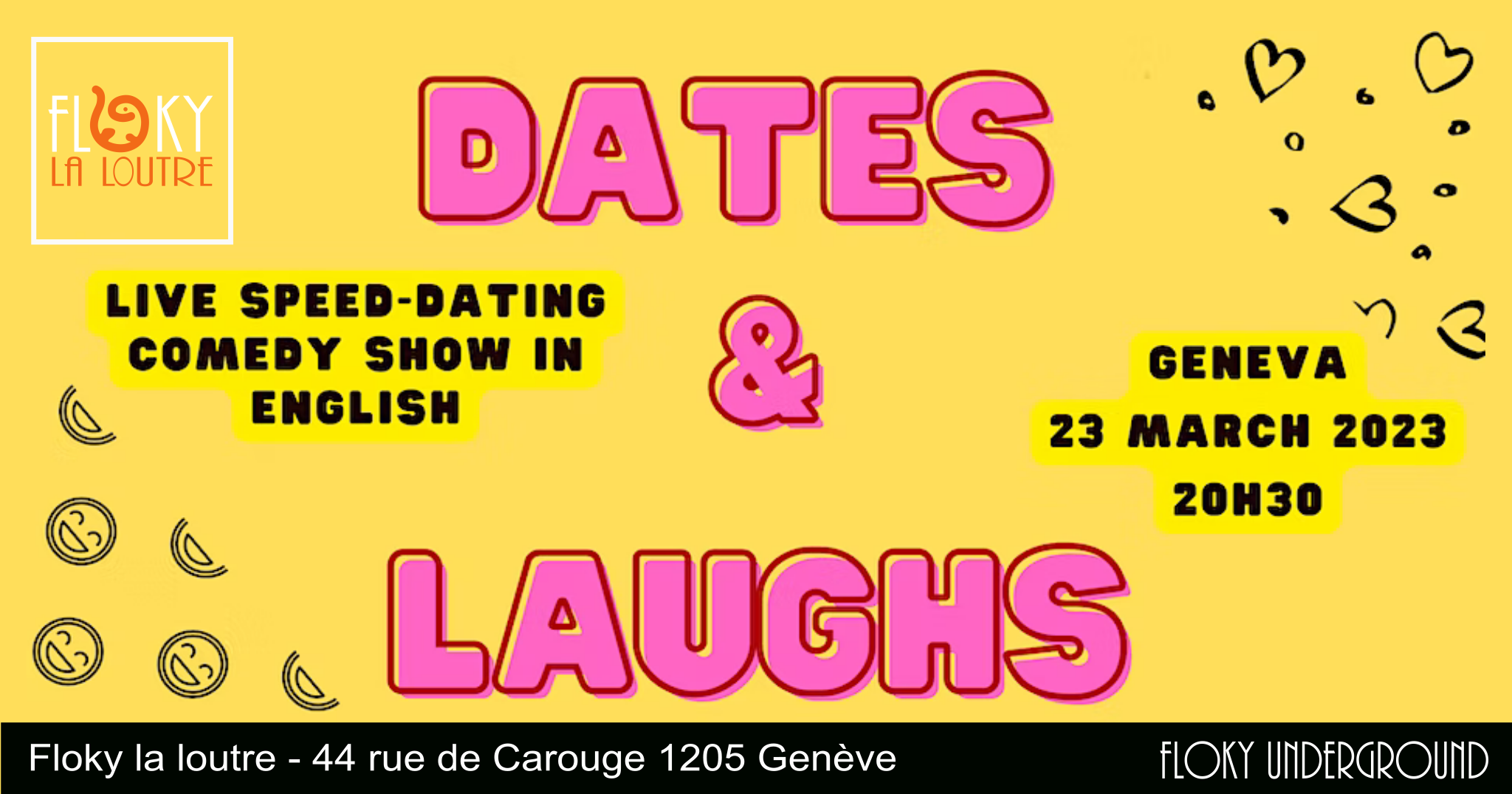 Dates & Laughs – Live Speed-Dating comedy Show in English
A show that mixes blind dates with comedy so you can tell your friends that dating in Geneva is finally easy! Hosted by Magda Mihaila
First dates can be scary, but what if a comedian would help you with funny questions so you can know your date better?
???? STAND-UP COMEDY IN ENGLISH ????
How it works:
When you arrive, you can choose to put your name in a bucket for the chance to go on a 3 minute date on stage with another audience member.
The twist is your host will be asking the questions to get things going. Expect deep provocative questions like « What's your least favorite animal? », « What did your ex hate the most about you » or « Is there something you would like to delete forever from your Netflix recently watched history? »
We want everyone to feel welcomed, so all questions will be adapted to your level of openness and comfort.
Hosted by Magda Mihaila with a surprise guest comedian of her choice.
*All orientations and genders welcome!*
Magda Mihaila is a comedian based in France, but does not believe in borders.
Now she does stand up each time she travels to a new place just to see if « hahaha » sounds the same in every language.
Seinfeld saw her on The Tonight Show telling one of his jokes to a bunch of cows and called her "the future of comedy". The cows and Jimmy Fallon agreed.
She can make people laugh in English, French, Spanish and Romanian and if that doesn't work she might tickle you.
Prix : 15 – 20 CHF
Boissons et petite restauration au bar Floky la loutre
Évènements liés