Pint of Science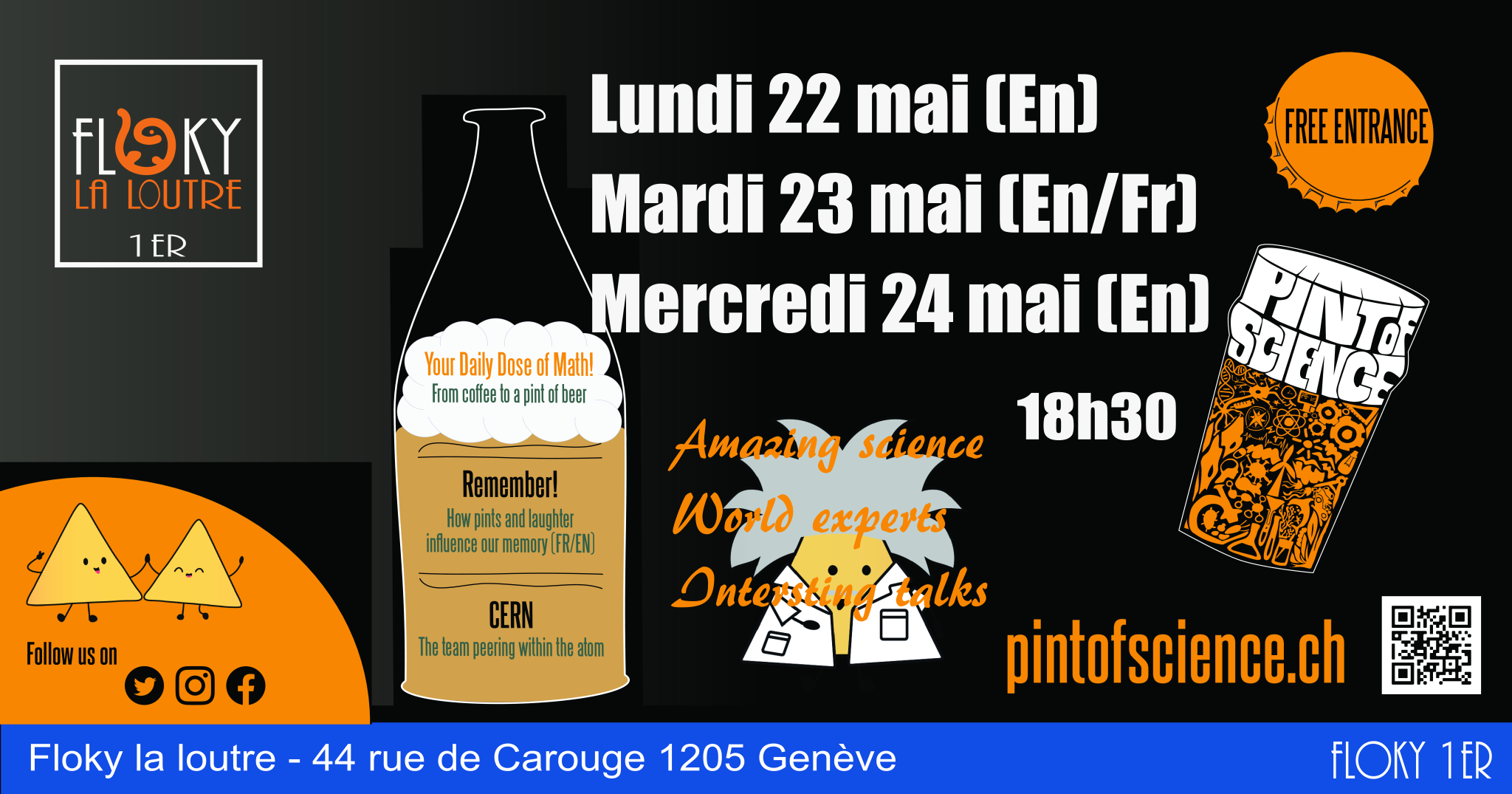 Pint of Science
Come quench your thirst for knowledge with Pint of Science! Meet researchers at your local bar to discover and share the latest discoveries in science around a pint of beer.
Monday: Your Daily Dose of Maths!
Demystify mathematics, by exploring it in object of our daily lives.
Tuesday: Remember! (EN/FR)
Find out how pints and laughter influence our memory.
Decouvrez comment les pintes et le rire influence notre memoire.
Wenesday: CERN
Discover the team peering within the atom.
Évènements liés