Unit566 – Hardcore Punk live Band
2 septembre @ 21:00

-

22:30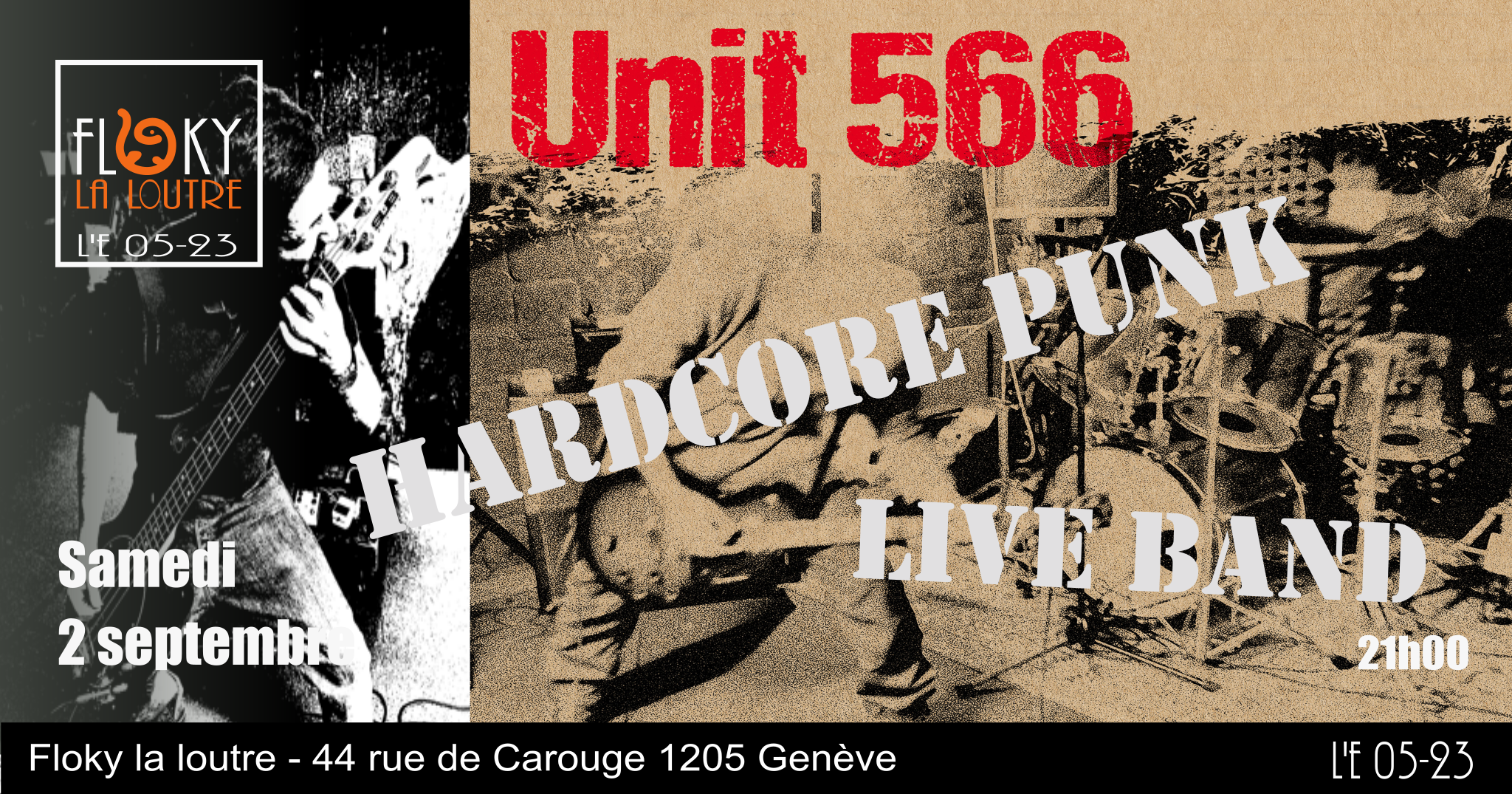 Unit 566
Unit566, fondé en 2014, compose et interprète du punk hardcore revisité pour rendre hommage au punk rock en général, genre qui a influencé ses membres le long de leur parcours de musiciens.
Unit 566 is a punk-hardcore band formed in spring 2014 under the initial name of ifw (inner freedom Whish).​ We play 'classical' hardcore punk' style to honour a music that is not so common these days to carry on the tradition (A FORM OF rebellion against societies inconsistencies ) and a homage to PUNK ROCK in general.
An earwig I hear you say ? You still don't
understand what you're dealing with, do you ?
A perfect biological entity
Its structural perfection is matched only by its
hostility and in depth wish to fight back, let's
admire its purity for a moment …
A small survivor unhampered by remorse, or petty
delusions in a world that is slowly losing its head …
Who will win, us or them ? 
Entrée libre, paiement au chapeau
Boissons et petite restauration au bar Floky la loutre
Évènements liés